Romeo and Juliet is a great classic, the best known love story of all times. What if Shakespeare is giving us a timeless heroine, rather than only a love story? He did. We are sure he did thanks to the countless letters sent to the Juliet Club in Verona. Before our show in Verona, we met Juliet's secretaries…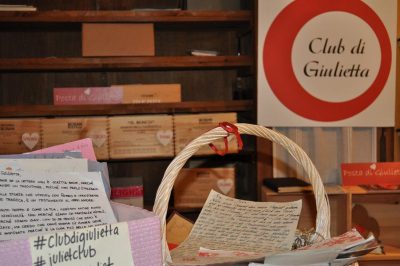 Right between Juliet's house and Romeo's house in Verona, behind the front door of an historical building, there's the Juliet Club 's headquarter: the place where love letters from all over the world gather and from where answers to each letter start their journey.
"The idea of gathering the letters comes from the early 1930s, when Ettore Solimani, the keeper of Juliet's grave archaeological site, decided to collect the love letters people used to leave there, when Juliet's house still wasn't opened to visitors" tells us Giovanna, head of the club "then Giulio Tamassia, in 1972, founded the Juliet's Club and, together with some friends, promotes some events about Romeo and Juliet. He couldn't forget the letters to Juliet, and still nowadays a group of volunteers answers to those letters".
With Giovanna, we meet three secretaries, and they tell us about what they do as Juliet's secretaries: "it's about collecting all the letters, divide them in groups and answer to each one. We then archive them following some criteria, languages included: we receive letters in Japanese, Russian, Portuguese, and English too…". The secretaries are 45 (the club receives 50 thousands letter every year…), they are all volunteers creating an international network: "a New Zealander girl came here to answer to the letters every day during a month-long holiday in Verona, and we still send her some email we receive so she can answer them as Juliet".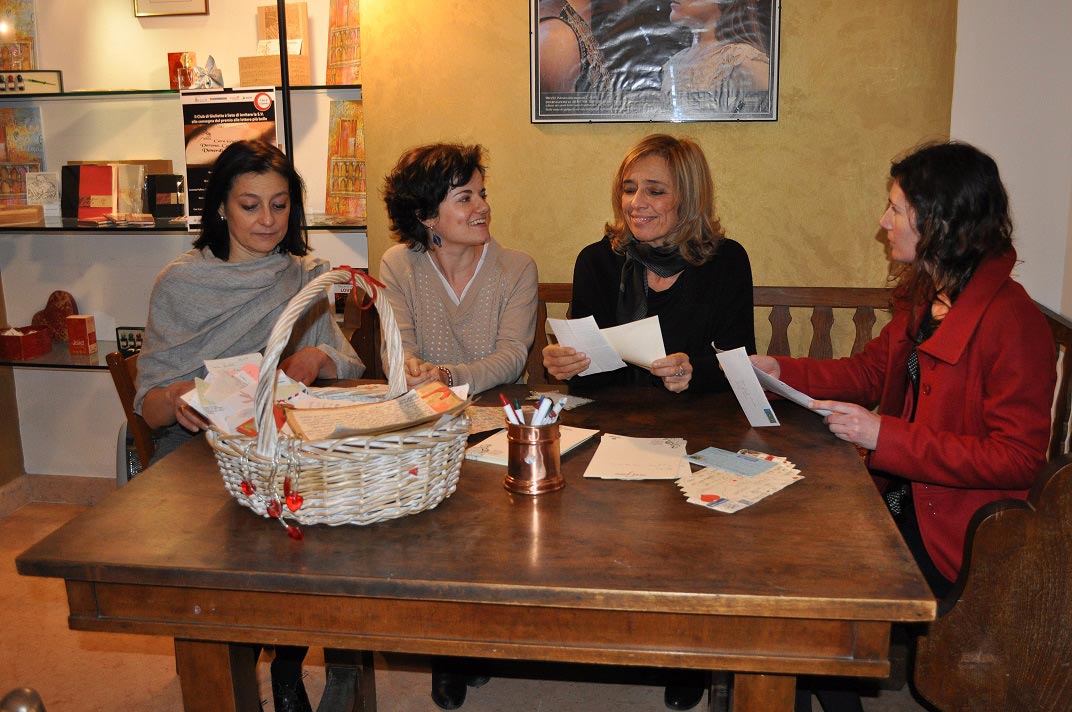 Every secretary joined the club for a specific and very personal reason: some like writing, some like reading the letters, others answer to the letters only when they are sure they'll do it with care and attention. "it is not easy to answer: what we write must be close to Juliet's character, but it must come from the heart and be engaging, enchanting" says Veronica "The thing I like the most about this volunteer work is that I have to answer as Juliet to real letters, made of paper, made of different handwritings, sometimes with drawings and photos, or some little objects, that give to the thing a bit of magic…it's a real unique thing to do for people who love writing".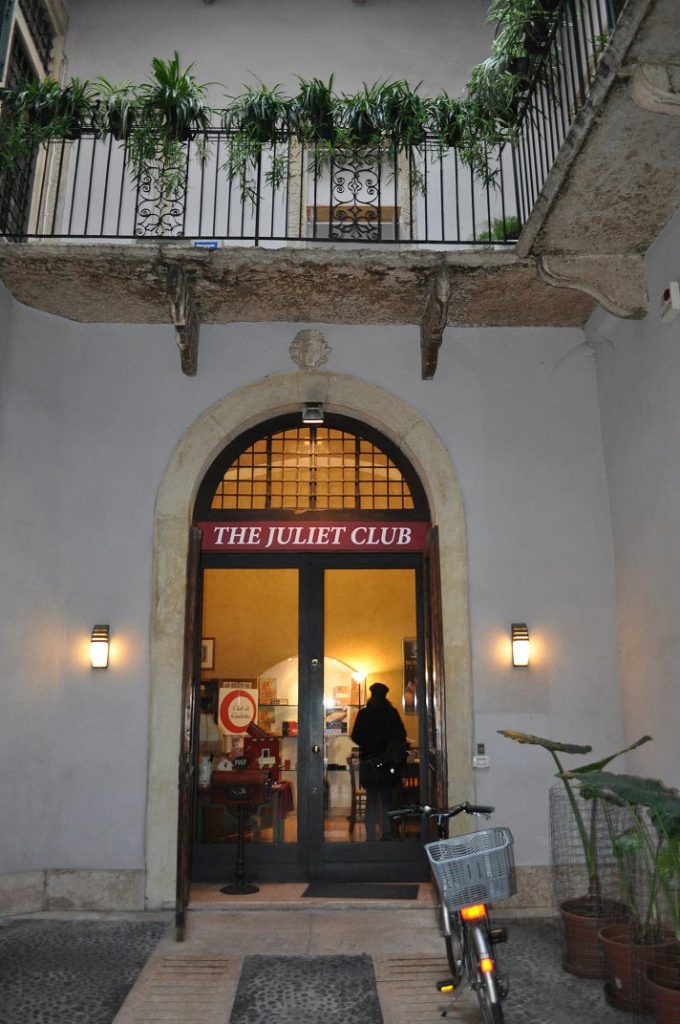 Why is the protagonist of such a sad love story the recipient of letters asking for love advices or telling sand and happy love stories? "Because Juliet is a symbol" every secretary agrees, "Juliet is not a young girl in love. She's a girl who falls in love and through love grows up, becomes a young lady. Love becomes an inner and personal development, not simply a feeling for someone else. She's the one that guides the story: after the first kiss with Romeo, she proposes and arranges the marriage. Romeo is a dreamer, a young man in love with love…"
Monteverde's Juliet, we tell them, is a young rebel woman who involves Romeo in her search for freedom: "these are the things people love Juliet for, and still send her letters." The girls tell us "Juliet is a role model: she's a woman that fights against her own family and society for love, and she does it with an exceptional courage. She's a positive character, with a little of craziness that helps her risk everything for love". Isn't fighting for love anachronistic? "Maybe today we lack that craziness. It's ok to be cautious, buti t isn't when it comes from believing we are powerful and eternal: maybe that occasion we miss won't come back, and we may loose the love that was standing in front of us…"
The girls show us some letters, they store them and tell us about them with attention and sensitivity, because they are part of a long lasting love story for Juliet and her living, and they are part of an unique love archive: "talking about love nowadays is more difficult than when Romeo, Mercutio or Juliet did".
In a way, the Juliet Club protects our right, our ability of talking about love. Maybe through words, sometimes through dance too…