Un progetto ideato e curato da Anna Lea Antolini, con le studiose Ada D'Adamo, Rossella Battisti, Gaia Clotilde Chernetich e i danzatori del Balletto di Roma Fabio Novembrini, Roberta Racis e Francesco Saverio Cavaliere.
Un ciclo di lezioni pratico-teoriche aperte a tutti, tra performance e danza, basate sulla partecipazione attiva di studiosi, danzatori e pubblico.
Gli incontri intendono avvicinare il pubblico al linguaggio performativo attraverso la sua storia e l'esperienza delle azioni ordinarie, rivalutando la quotidianità e i suoi gesti in un contesto artistico. Si scopre così, in modo informale, che l'arte performativa appartiene alla storia dell'umanità e si conoscono i passaggi cardine della storia della danza.
Ogni lezione è animata da un esperto di danza, da un danzatore e dal pubblico stesso.
Coprodotto con Cro.me – Cronaca Memoria dello Spettacolo per R.I.SI.CO. Rete interattiva per Sistemi Coreografici in collaborazione con il MAXXI, con la partecipazione del Balletto di Roma e con il contributo del Mibact – Direzione Spettacolo dal Vivo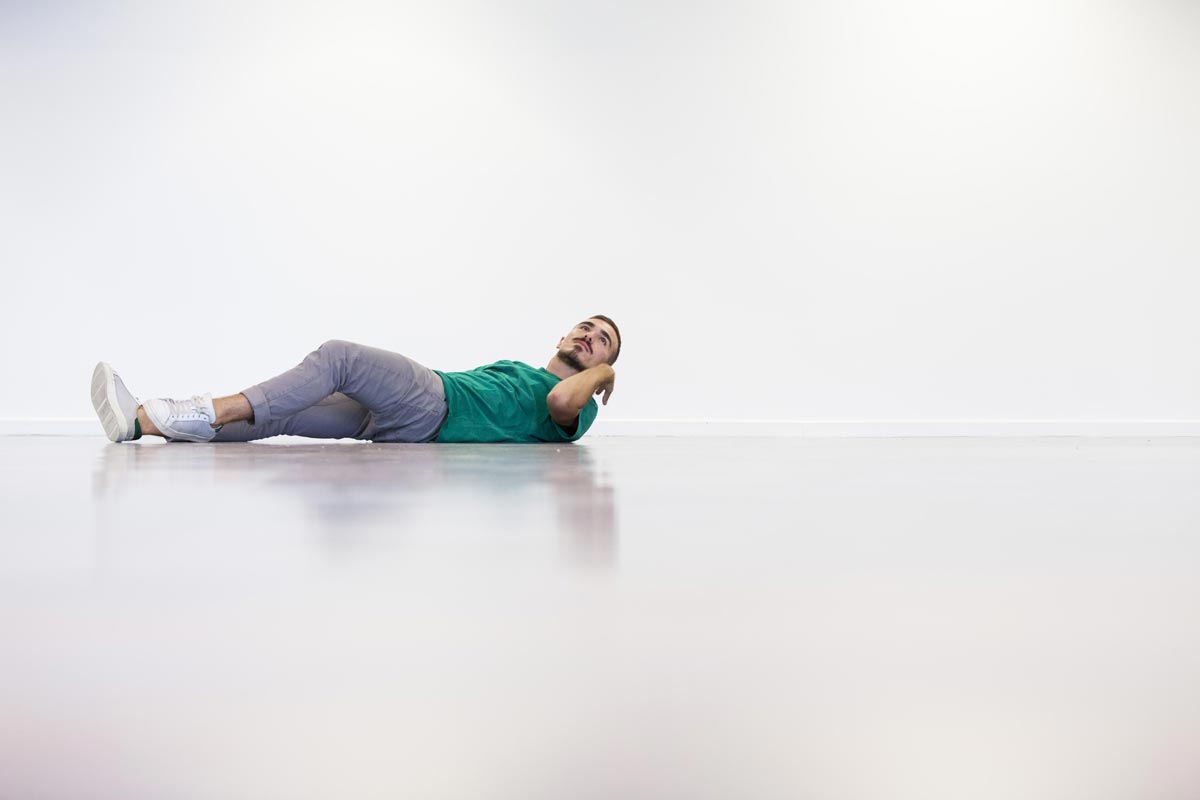 Stare in piedi / Cadere
Ada D'Adamo e
Fabio Novembrini
Viviamo la nostra vita in piedi, una condizione che distingue l'essere umano dall'animale. Questo stato, "naturale" per ciascuno di noi, è il punto di partenza per indagare il binomio "stare in piedi/cadere", in una dialettica continua tra verticalità e orizzontalità che produce senso sul piano simbolico, fisico ed espressivo. Suggestioni e visioni provenienti dalla letteratura e dall'arte, dal cinema e dalla cronaca nutrono questo percorso, per esplorare insieme – sia nel corpo sia osservando momenti chiave della Storia della danza e della performance – il dialogo inesauribile tra gesto quotidiano e gesto danzato.
Bibliografia
Silvia Vizzardelli, Io mi lascio cadere. Estetica e psicoanalisi, Quodlibet, Macerata, 2014
Marie Glon e Isabelle Launay (a c. di), Histoires de gestes, Actes Sud, 2012
Hubert Godard, Le geste et sa perception, in I. Ginot, M. Michel, La danse au XXème siècle, Larousse, 2002
Jennifer Homans, Gli angeli di Apollo. Storia del balletto, EDT, Torino, 2014
Laurence Louppe, Poetique de la danse contemporaine, Contredanse, 2004
Rossella Mazzaglia, Danza e spazio. Le metamorfosi dell'esperienza artistica contemporanea, Mucchi Editore, 2012
Philippe Noisette, Danse contemporaine, mode d'emploi, Flammarion, Paris, 2010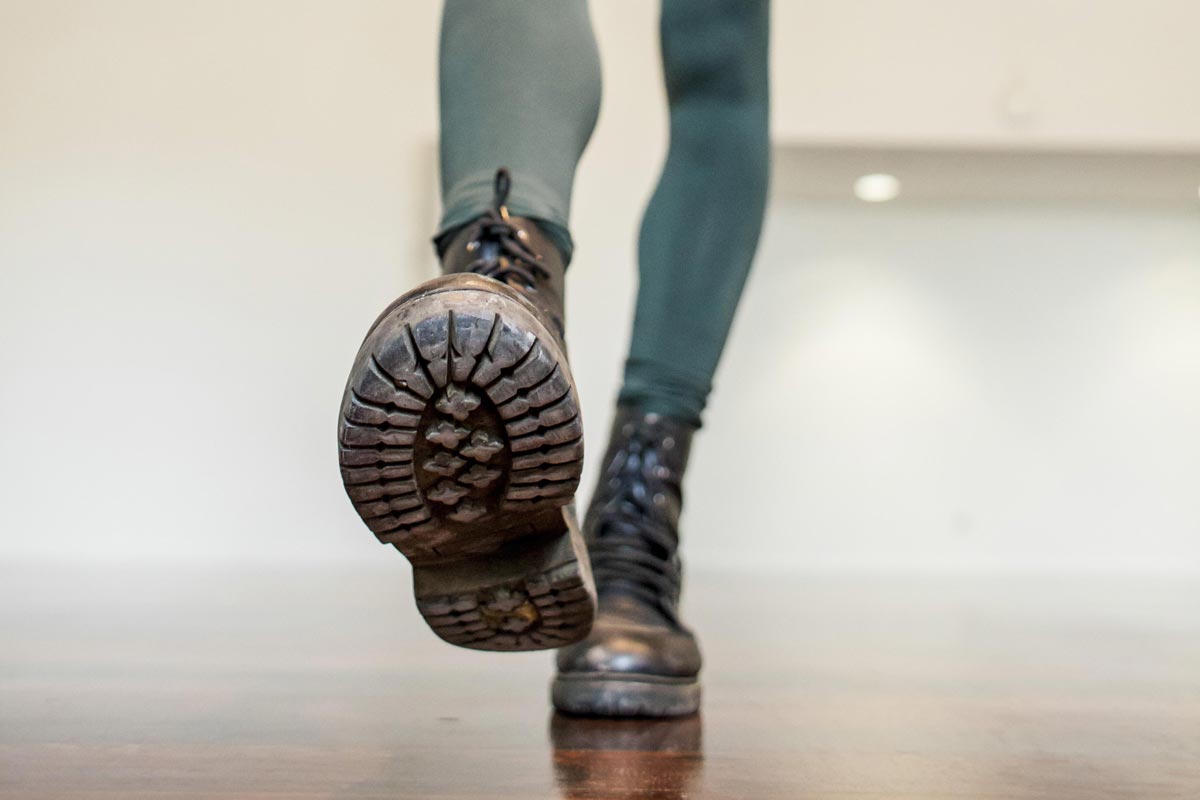 Camminare / Correre
Rossella Battisti e
Roberta Racis
Mettersi in movimento, sulla scena come nella vita quotidiana. Abbandonando la zona comfort dell'equilibrio raggiunto quando si stava fermi, ora si sceglie di rompere l'icosaedro di Laban verso direzioni infinite.
Moto verso, moto attraverso: percependo la propria posizione mutevole nello spazio e fra gli altri. E, una volta acquisita la necessaria consapevolezza, lanciarsi tutti in gioco, dall'incedere solenne del danzatore classico alla scarpinata scanzonata. Scoprendo come diventare performativi persino attraversando la strada.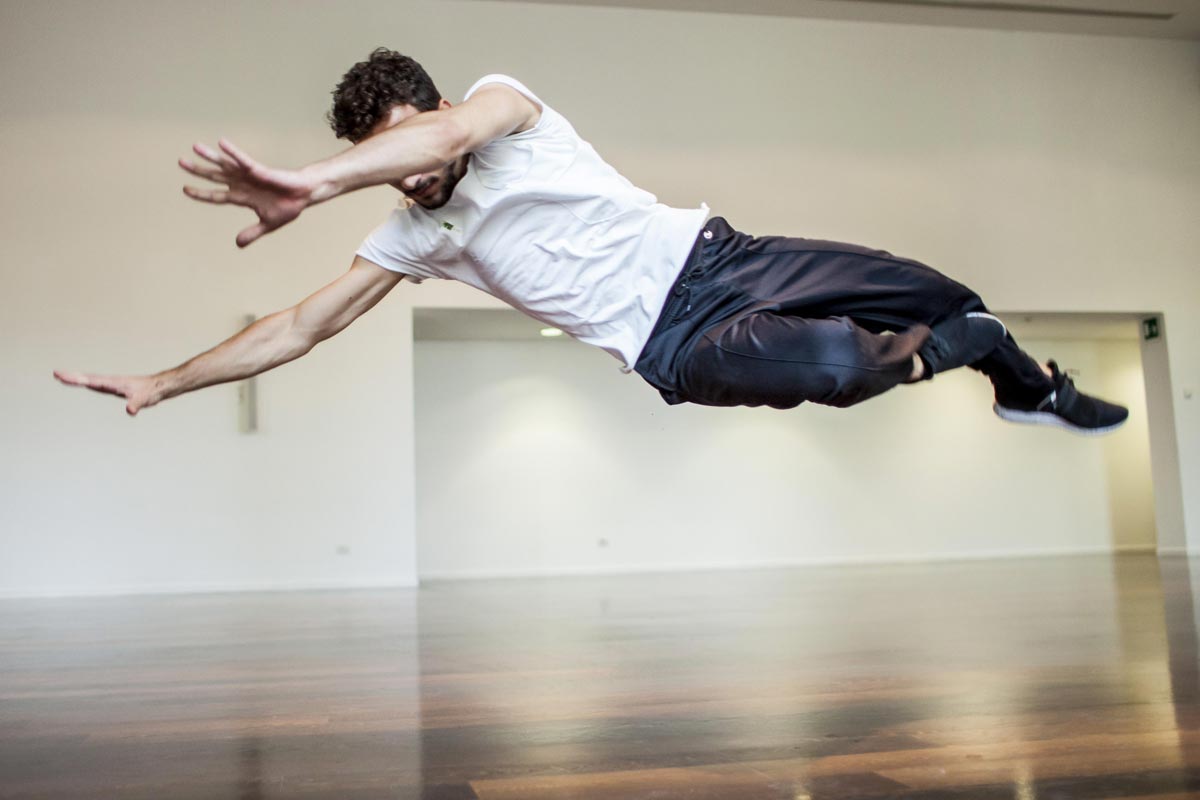 Saltare / Girare
Gaia Clotilde Chernetich e
Francesco Saverio Cavaliere
Nonostante sembri dritta, la linea dell'orizzonte è un arco, una linea curva. In quanto esseri umani, viviamo su una superficie sferica alla quale il nostro corpo aderisce facendo propria la qualità flessibile dello spazio e del tempo. Su questa superficie curvilinea, in presenza di determinate condizioni il nostro corpo è in grado di compiere due gesti eccezionali: giriamo, ottimizzando le spinte di rotazione per generarne di nuove, e saltiamo, vincendo di fatto la gravità terrestre. Studieremo queste dimensioni del movimento, nella loro storia e nella pratica quotidiana, in un percorso teorico pratico di esplorazione che fa della danza il proprio strumento di conoscenza.
Bibliografia
Roberto Casati, Dov'è il sole di notte? Lezioni atipiche di astronomia, Raffaello Cortina Editore, 2013.
RoseLee Goldberg, Performance Art. From Futurism to the Present, Thames & Hudson, 2011.
Michel Guérin, Philosophie du geste, Actes Sud, 2011.
Graham McFee, The Philosophical Aesthetics of Dance. Identity, Performance and Understanding, Dance Books, 2011.
Laurence Louppe et al., Traces of Dance, Editions Dis Voir, 1994.
Carlo Rovelli, Sette brevi lezioni di fisica, Adelphi, 2014.