Director's Notes
We all know that Christmas is not Christmas without The Nutcracker; yet Christmas is not only for those who live in the warmth and comfort of affluent society.
Paying homage to one of the most popular ballets of the Russian Romantic repertoire, Balletto di Roma rejects the traditional Christmas party setting in order to focus on the 'behind the scenes' values of every child's favourite day.
Away from the reassuring warmth of the houses, the city is an urban wasteland populated by an invisible community of homeless, who sleep in cartons or under piles of blankets. Yet, the children of this ghetto are driven by a curiosity for life, an eagerness to discover the rest of the universe, that Clara and Fritz, the wealthy youngsters of Alexandre Dumas' original tale, have never had need to contemplate.
The kids from the poverty-stricken suburb do not expect shiny new toys from Father Christmas, but rather see Drosselmeyer, an old and mysterious vagrant, as their local benefactor. The most eagerly received gift is a curious puppet, a symbol of evasion, a figure of someone who has made it in life, overcoming the hurdles of poverty to reach the wonders of the city.
Clara is fascinated by this puppet hero – a modern-day fairy-tale prince – and imagines herself escaping to an enchanted world in which she discovers that she is a feisty young woman of unsuspected courage.
The audience is invited to look through the young Clara's eyes as she escapes from a world of cardboard boxes, scuffed bricks and cracked graffiti-covered walls to a timeless land of magic.
Set to the music of P. I. Čajkovskij, Massimiliano Volpini's version of the original Christmas classic invites its audience to observe the fairytale from a new point of view, using the contrast between reality and the imaginary of Dumas' story to reveal the implications and consequences of the multifaceted society of today.
The result is a lucid yet poetic reflection on the real significance of this repertoire classic, a fresh, modern version of a beloved ballet which is full of both stylistic and dramatic stimuli.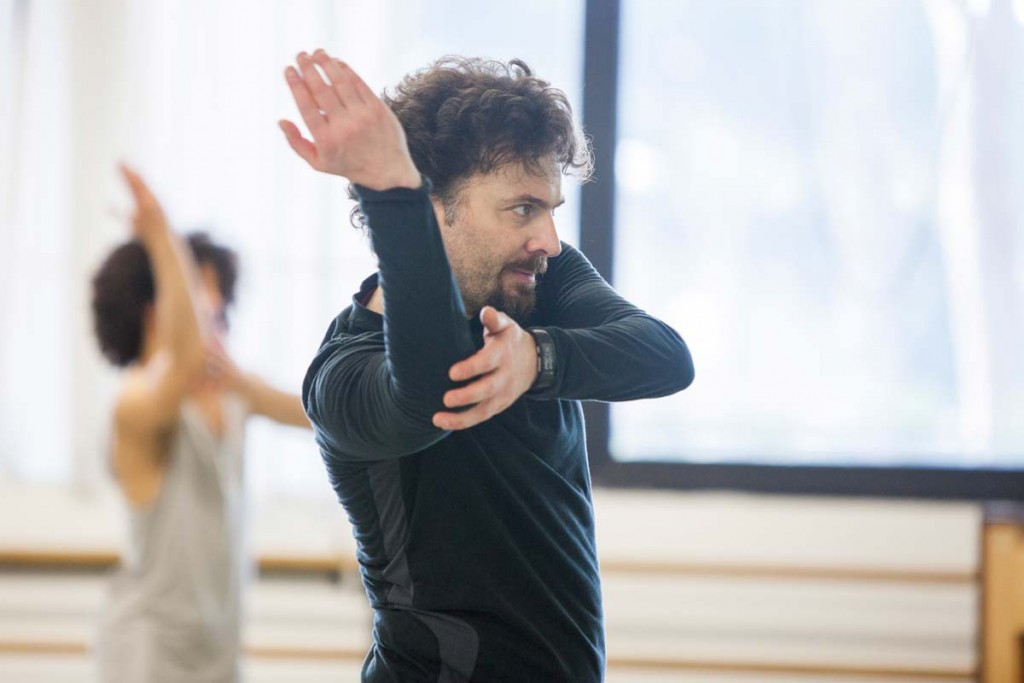 Credits
Choreography
Massimiliano Volpini
Music
Pëtr Il'ič Čajkovskij
Scenes
Erika Carretta
Light designer
Emanuele De Maria
Timing
100 minutes including interval